How To Hire Fresh Graduates And Why You Should Be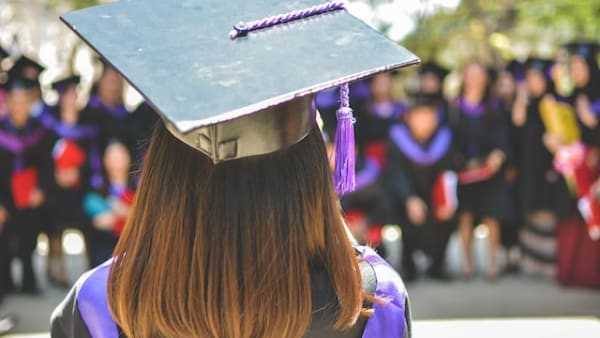 Each year, a new cohort of graduates are seeking a first job. Companies can sometimes be skeptical of hiring new talent straight out of their university studies, but there are many benefits to hiring fresh graduates.
In this article, we will explore: the reasons for hiring newly graduated staff; how to attract this group to your organization; how to effectively screen, interview, onboard and, importantly, retain fresh graduates; and divulge our top tips on hiring this group.
Why should you hire fresh graduates?
Whilst some larger companies run established and high-profile graduate schemes and programs to attract the top graduate talent, other organizations can be wary of hiring employees fresh from university.
Recruitment teams are often unsure about a graduate's lack of experience and feel that it will be too much of an investment to train fresh graduates to the standard required, both in terms of time and cost. They also worry about retention rates and that graduates may leave after they have been trained. According to the Institute of Student Employers (ISE) though, an employer retains (on average) 57% of its graduate intake after 5 years (Graduate Recruitment Bureau).
It appears graduates are more loyal than recruiters fear, with the average length of stay in a first job coming out at just under 4.5 years. Therefore, investing in hiring fresh graduates should be a genuine consideration.
In hiring talent fresh from university, companies get motivated and enthusiastic individuals, new to the world of work. They bring with them a different, often dynamic perspective, a willingness to succeed and a dedication to putting in the hours necessary to learn and grow into the role.
Fresh graduates are also often more adept with technology and how it can be used to reach new audiences - audiences that perhaps need the injection of youth to be truly engaged. In fact, ISE data shows that graduates generally have better skills when it comes to IT and data analysis and are more adept when it comes to interpersonal skills, giving presentations, writing and problem-solving under pressure.
Another positive is that they can be molded and trained specifically for their first role. Graduates are more likely to learn fast and adapt rapidly. They're also learning processes and operations for the first time, so don't have any ingrained ways of doing things that may differ from your organization's protocols.
Attracting fresh graduates
Fresh graduates are searching for their first job, but that doesn't necessarily mean attracting the top talent you seek is a given. You'll need to ensure your organization and its job offers are appealing to new graduates.
In the first instance, a clear job description is important. A job description is a marketing pitch, but so often they are dry, repetitive and confusing, leaving prospective employees without a meaningful grasp of what the job involves. Through a well-constructed job description, graduates will be able to see what is required and desirable, as well as get an idea of what daily responsibilities entail.
One of the best ways to reach fresh graduates is through leveraging university career services, which are often the first place soon-to-be graduates go to look for work opportunities. Look to have a presence at university recruitment fairs and other campus events and speak to your talent pool in person.
Graduates also search for jobs online and spend a large proportion of screen time on social media - so make sure you have a presence. As a starting point, always advertise your roles through LinkedIn, as graduates often scroll through and set up email alerts for LinkedIn jobs. Consider setting up an Instagram page to grow awareness of your company or brand and utilise Instagram adverts, to reach a new audience. If relevant, share videos on TikTok as a way of gaining exposure and attracting new talent to come and work for you.
Another way of attracting graduates is to offer internships. If students enjoy an internship experience, they are likely to be open to staying on at the company full-time after graduation. This setup is also beneficial for employers, as they are able to hire on a temporary basis to assess suitability and skills, before offering a longer-term position.
Screening fresh graduates
Once you've received your applications from your sought-after graduates, you'll need to screen them to ascertain which individuals are best suited to your organization and to the demands of the role.
The best method to assess skills and abilities during the early stages of the recruitment process is to use pre-employment testing. Online aptitude tests are quick and easily to administer to large graduate applicant pools and give objective insight into potential.
Consider embedding a range of online tests into your hiring process, including:
Interviewing fresh graduates
When interviewing graduates, be aware that - besides experience on internships or through part-time work - they won't have endless examples of their performance in their past roles to evidence their skills. You can, however, learn a lot about potential through how a graduate spent their time at university and their achievements (both academic and extra-curricular).
Whilst applicants for more senior roles might also have questions, it is particularly important to leave enough space for graduates to ask any questions they may have, as they'll likely be curious about your operations and the specifics of the role. It's also a good idea to give prospective employees a real feel for your company and the work environment. One way to do this is to couple the interviews with a tour of the office and a meet and greet with some of your department staff.
Onboarding fresh graduates
If you've chosen to hire fresh graduates for your vacant positions, an effective onboarding process is vital. This will be your hires' first full-time position, so it's important to deliver a proper introduction to the world of work.
A comprehensive introduction to the organization or company, its structure, ways of working and its landscape of operation is key to assist with immersion into the workplace. Fresh graduates may need an introduction to the wider sector and its key players and stakeholders, as well as the relevant policy and legislation. This might seem like a lot to absorb, but fresh graduates pick up information quickly and will relish a new challenge.
Set your graduates up for success by providing introductory training or upskilling on key knowledge or skills areas needed to carry out the job. This will help fresh graduates to settle into the demands of the role and perform their responsibilities independently.
Another way to provide onboarding support throughout the first months of the employment of a new hire is to provide mentorship. This is a great way to ensure that your new staff members feel integrated and supported within their new work environment, and it will help their learning and development to learn directly from more experienced staff members in an on-the-job setting.
Retaining fresh graduates
Recruiting fresh talent is one thing, but it's essential to ensure the talent you invest in cultivating and training stays around. It's no surprise that employee satisfaction directly correlates with retention rates, so creating a positive, diverse and respectful work environment is essential to keeping staff long-term.
Graduates will be looking to learn and improve their skills to increase their competency and career prospects. To retain graduates, offer career development opportunities that satisfy this need and allow young employees to grow within your organization.
Graduates will also respond well to investment in their development from managers and senior staff. Carve out time to provide constructive feedback and the opportunity for graduate staff to ask questions and raise any concerns, as this will convey that you place value upon employee needs and growth.
Tips for hiring fresh graduates
1. Use creative communication and promotion
Be creative with your communications for your hiring campaign to attract young talent. As well as using your website and established job boards, also use social media to promote your roles. You'll reach a different audience through apps like Instagram and TikTok and are likely to find the talent you may have missed through a traditional strategy.
2. Have a personal presence
To set your organization apart from the others, seek to have a human face. Graduates respond well to employers they can connect with, so make use of videos on your website and social media accounts to introduce your company, its culture and its opportunities. A faceless company is unlikely to appeal to young people, who will connect with and place value in testimonials from current staff, particularly those at a similar early career stage.
3. Be competitive
Whilst graduates don't look for a first job expecting a very high salary, it is important to offer a competitive remuneration package. Not only does this make the career viable in the midst of increases to the cost of living, it displays that a company values and respects its staff and appreciates their effort and contribution to helping the organization meet its goals.
4. Focus on professional development
Fresh graduates will be keen to continue to learn and improve their skills, to both increase their confidence and competence in the work environment. A well-developed professional development program with multiple opportunities to access training and activities that will grow their abilities will be highly appealing to fresh graduate hires.
5. Speak to your current staff base
If you're new to hiring graduates and aren't sure where to start, speak to your existing staff. Your current employees can be a great source of feedback and ideas. As well as ascertaining where they graduated from, find out the types of things that would've attracted their younger selves to their current roles. Your extended stakeholder network may also be a useful source of graduate referrals.
Final thoughts
Hiring fresh graduates is an investment, but it's one that pays off if you can effectively train and retain your new talent. Fresh graduates tend to be enthusiastic, conscientious and fast learning. They are keen to make a good impression, so will bring a dedication to the role, as well as a young, creative perspective.
Graduates have less experience, but this means that they can be optimally trained to thrive within the company - without the need to unlearn and potentially outdated processes or preferences. Targeting new graduates can provide a needed injection of fresh talent and perspective into your teams, improving their productivity.