Recruit beyond

your resources

An ATS with integrated automation tools, analytical prowess, and a steadfast commitment to the candidate journey.

Try for free
More than 3000 Companies trust Neuroworx
Transform your talent acquisition with our smart ATS.
Harness the power of our ATS to make better, faster and fairer hiring decisions.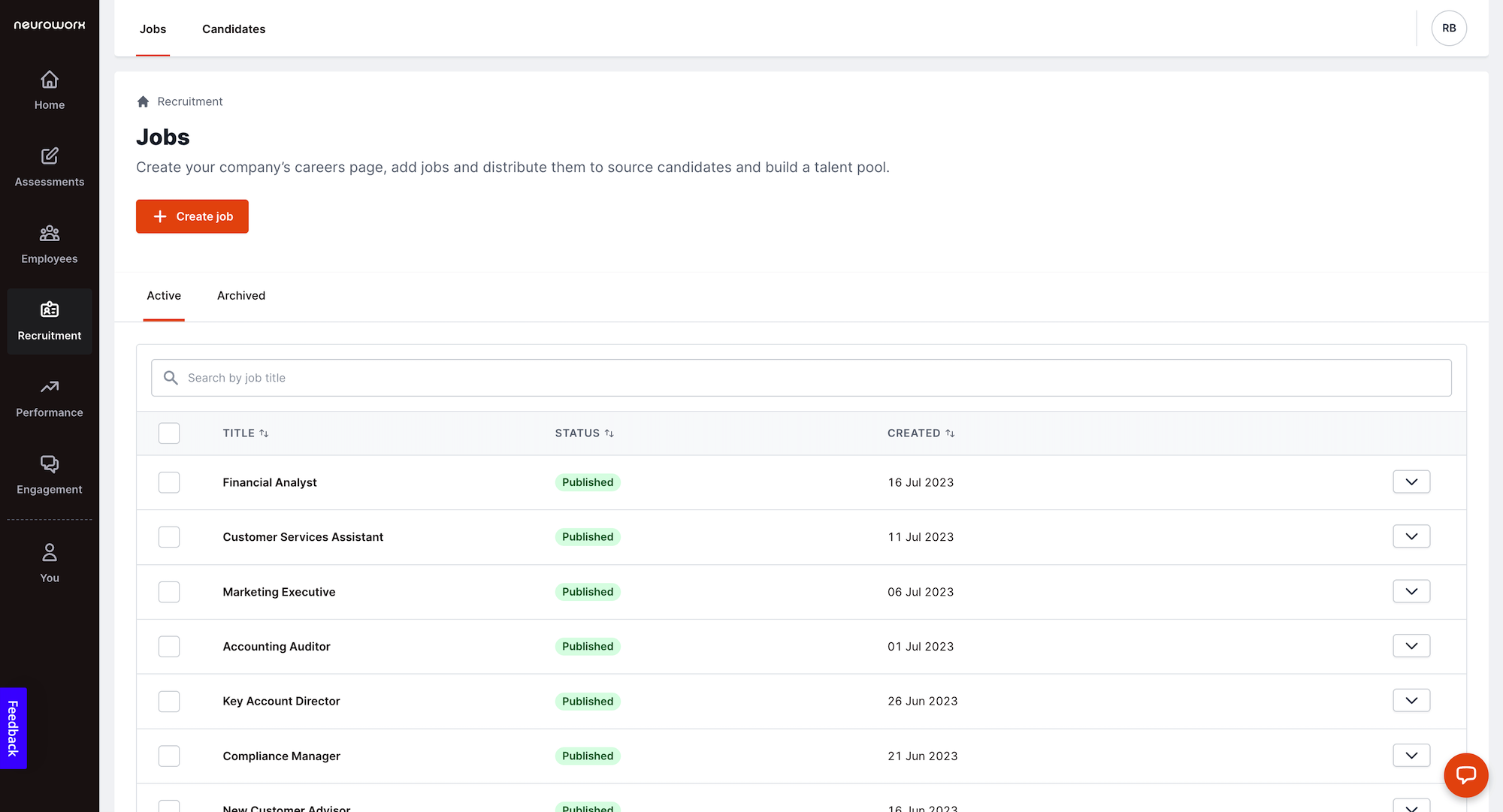 Automated job creation

Our platform intelligently drafts job postings based on your unique requirements, ensuring they are both engaging and precise.

One-click job promotion

With just a single click, promote your vacancies across multiple platforms, job boards, and social media channels, ensuring you reach a wide and relevant audience.

Customizable career portals

Create an immersive and tailored experience for potential candidates, drawing them closer to your organization's vision and culture.

Collaboration made easy

Our platform facilitates smooth collaboration, allowing team members to share insights, feedback, and evaluations on candidates, ensuring a holistic decision-making process.

Instant candidate feedback

Our automated feedback system ensures every applicant receives timely and constructive responses, enhancing their experience and your brand's reputation.

Analytics and reporting suite

Our analytics dashboard provides insights on KPIs from candidate sources to time-to-hire metrics, helping you refine your strategy for optimal outcomes.
How it works
Navigating the complex world of talent acquisition has never been easier. With NX Recruit, you're not just filling vacancies; you're harnessing the power of AI and automation to find the ideal fit for your organization.
Create your jobs.

Gone are the days of manual job listings. Simply provide your requirements, and our AI-powered job creator crafts the perfect post tailored to your needs.

Promote to the world.

No more hopping between platforms. With integrated partnerships across top job boards, a single click ensures your vacancy gets the spotlight it deserves.

Make the right hire.

From application to onboarding, our advanced automations guide candidates through each phase, ensuring a swift, smooth, and impressive experience for every potential hire.
An ATS that puts you to the front of the line
It's not only crucial to attract the best candidates but to provide them with an exceptional experience, and to do so efficiently. With NX Recruit, we help you do just that. Here's what you'll get:
A captivating candidate journey.

From personalized job portals to swift communication, ensure each applicant feels valued, respected, and excited about joining your organization.

Data-driven recruitment precision.

Make pivotal hiring decisions backed by robust data insights, guaranteeing that you attract, evaluate, and secure top-tier talent that aligns with your organizational values.

Streamlined, automated hiring flow.

Our platform brims with smart automations, from AI-crafted job posts to intuitive candidate management tools, allowing for a seamless, efficient, and organized recruitment pathway.

Join a recruitment revolution where candidates are prioritized, decisions are insight-driven, and efficiency is the gold standard.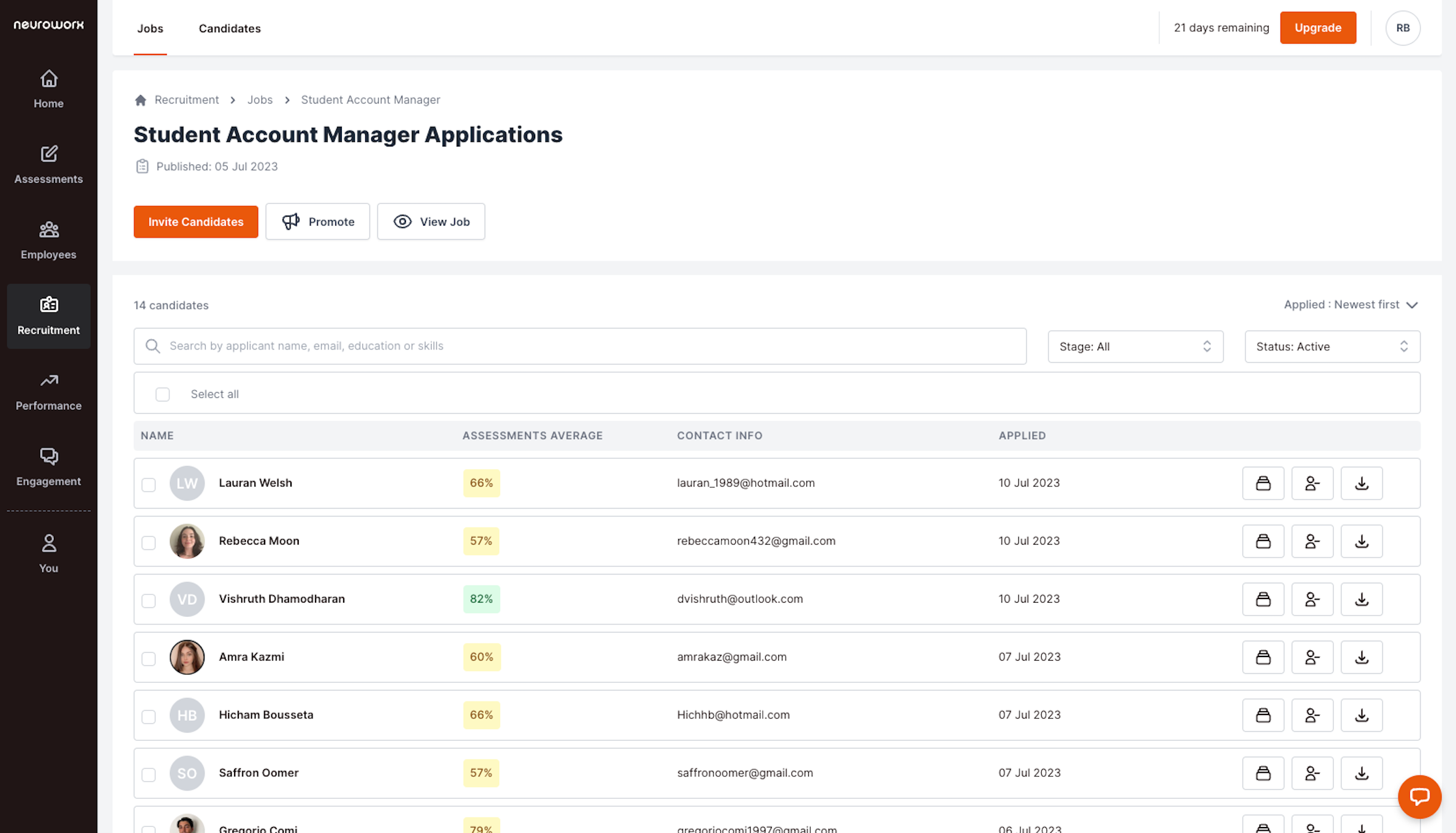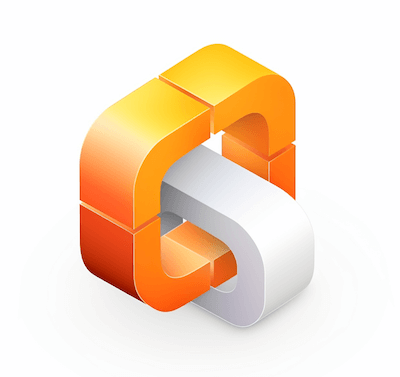 Powerful integrations
Seamlessly incorporate NX Assess into your current systems, benefiting from a broad spectrum of ATS and HRIS integrations.

A world class support and success team
You'll receive a response from our team within 24 hours, Monday – Friday.
Boost your hiring power.
Start using Neuroworx today.
Talk is cheap. We offer a 7-day free trial so you can see our platform for yourselves.
Try for free