It's time to go

beyond CVs
A scientifically validated suite of aptitude, behaviour, personality, and skills tests for precision talent matching.
Try for free
More than 3000 Companies trust Neuroworx
Transform your talent acqusitions with expert assessments.
Harness the power of our cutting-edge assessments to identify the right talent, ensuring faster, more informed and unbiased hiring.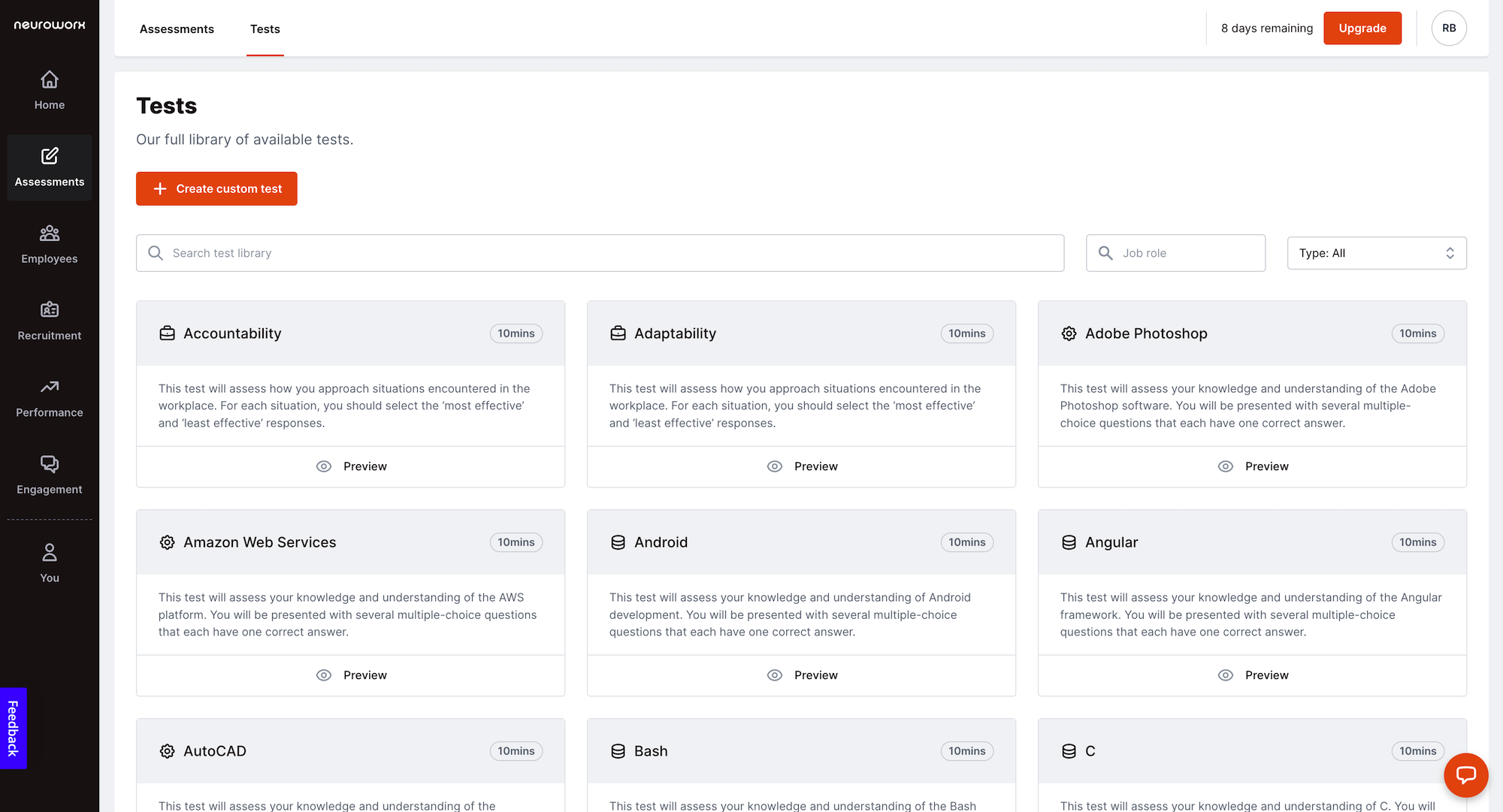 Skill verification

Our platform meticulously assesses each candidate's skills, ensuring they meet the essential competencies.

Diversity promotion

Our assessments allow for a wider and more inclusive talent search, championing diversity in hires.

Bias mitigation

Our science-driven evaluation tools counteract biases, providing an equitable platform for every candidate.

Cultural alignment

Our system evaluates beyond mere abilities, ensuring candidates align with your organization's core values.

Automatic screening

Our platform instantly filters applicants, highlighting those matching your exact requirements.

Cost saving

With our efficient recruitment methods, avoid costly hiring mistakes and significantly reduce associated expenses.
How it works
Navigating the complex world of talent assessment has never been easier. With NX Assess, you're not just selecting candidates, you're ensuring optimal alignment for both the role and your company culture.
Build your assessment.

Choose from our expansive library of over 100 scientifically validated tests tailored for a full spectrum of roles and competencies. Customize the assessment that best fits your specific hiring needs.

Send your invitations.

Effortlessly reach out to potential candidates. Whether you're sending a direct link to hundreds at once or integrating seamlessly with your Applicant Tracking System, NX Assess ensures a hassle-free invitation process.

Analyze your results.

As candidates complete their tests, we auto-generate comprehensive reports. Dive deep into each report, filtering and selecting candidates based on the rich data, ensuring you're always making informed hiring decisions.
Automated insights at your fingertips
In the ever-evolving landscape of talent assessment, it's paramount to have tools that don't just streamline processes but also provide tangible insights. With NX Assess, we're not just giving you data; we're offering you clarity, perspective, and precision. Here's what you'll get:
Instant, comprehensive insights.

As soon as candidates complete their assessment, you're presented with detailed reports revealing everything essential about their strengths, weaknesses, and fit for the role.

Engaging data visualization.

Our platform transforms candidate data into visually stunning graphs and charts, making it easier to grasp complex information at a glance and aiding in quicker decision-making.

Effortless candidate comparison.

With our side-by-side comparison feature, effortlessly compare multiple candidates, allowing for a clearer understanding of how they stack up against one another based on various metrics.

Experience the pinnacle of efficient hiring, where data becomes direction and every decision is backed by science.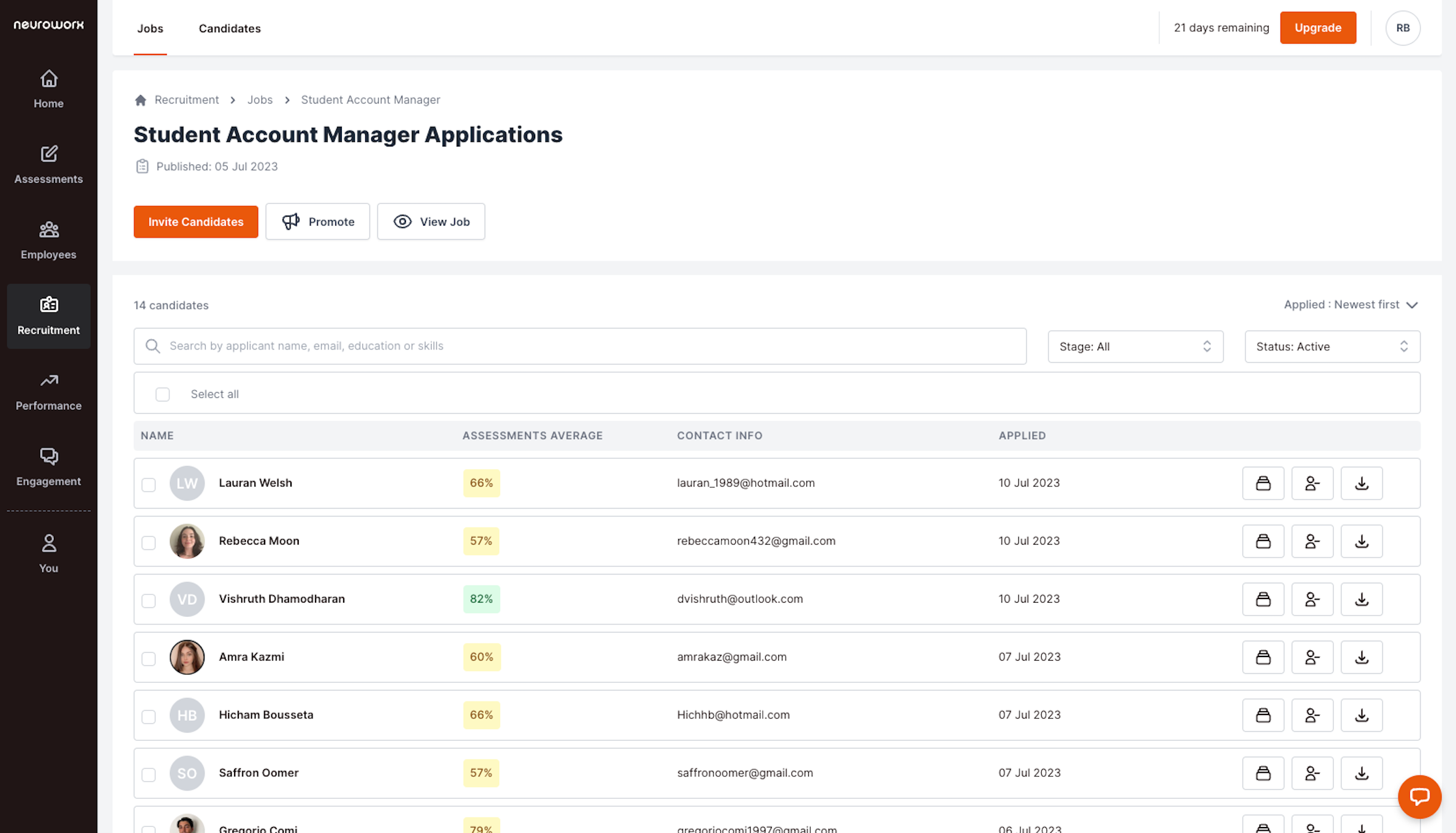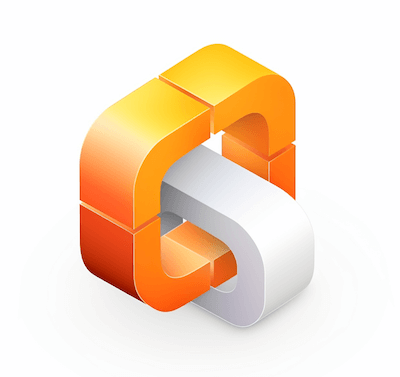 Powerful integrations
Seamlessly incorporate NX Assess into your current systems, benefiting from a broad spectrum of ATS and HRIS integrations.

A world class support and success team
You'll receive a response from our team within 24 hours, Monday – Friday.
Boost your hiring power.
Start using Neuroworx today.
Talk is cheap. We offer a 7-day free trial so you can see our platform for yourselves.
Try for free