Your
intelligent all-in-one

recruitment platform

This complete package promises a seamless, scientific, and systematic approach to hiring the right candidates for your organization.

Try for free
More than 3000 Companies trust Neuroworx
Be the benchmark in modern talent acquisition.
Harness the power of cutting-edge assessments with a smart ATS to guarantee insightful, efficient, and equitable hires every single time.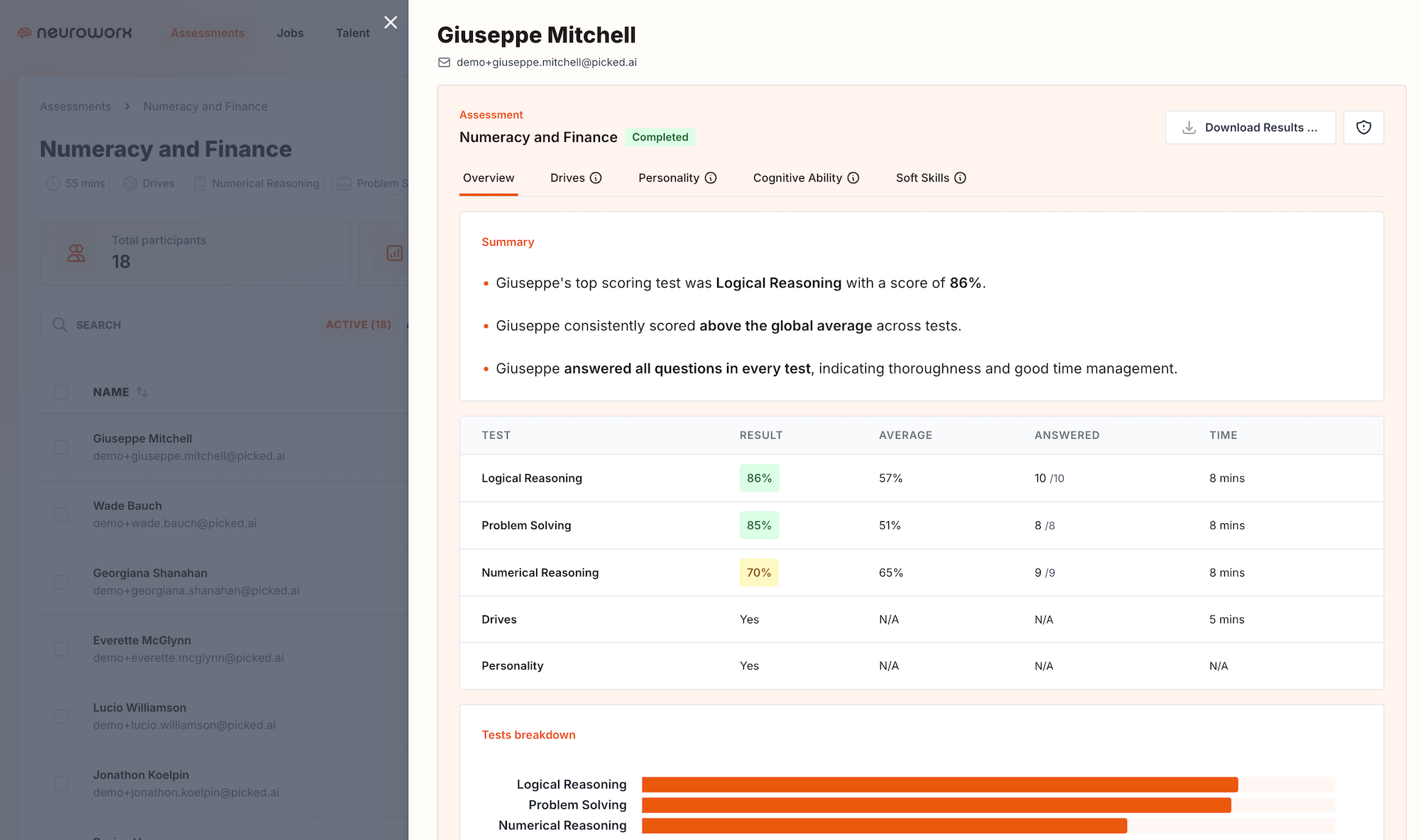 Automated job creation

Our platform intelligently drafts job postings based on your unique requirements, ensuring they are both engaging and precise.

One-click job promotion

With just a single click, promote your vacancies across multiple platforms, job boards, and social media channels, ensuring you reach a wide and relevant audience.

Integrated assessments

Full suite of over 100 scientifically validated tests that verify skills, promote diversity, and align candidates with your company's ethos.

Customizable career portals

Create an immersive and tailored experience for potential candidates, drawing them closer to your organization's vision and culture.

Unified dashboard

Oversee candidate evaluations, track application statuses, and extract valuable insights all from a single, user-friendly dashboard.

End-to-end hiring

From crafting AI-powered job listings to evaluating candidates with science-backed tests, ensure precision at every step.
How it works
Entrust your entire recruitment journey to NX Complete, ensuring an optimal fit not just for the role, but for your company culture.
Build & assess.

Use AI to generate compelling job posts, then employ a suite of over 100 tests to assess candidate aptitude, behavior, personality, and skills.

Promote & manage.

Maximize job visibility with one-click promotions and manage applications with the intuitive ATS functionalities.

Hire with confidence.

Harness the dual power of automated insights and analytics to finalize candidates that align with your organization's vision and values.
Your recruitment reinvented
In today's competitive talent landscape, having an integrated approach ensures not just speed, but accuracy and quality in hiring. Here's what you'll get:
Comprehensive candidate insights.

Blend qualitative and quantitative data, gaining a 360-degree view of every applicant.

Streamlined workflows.

Experience the harmony of unified assessments and applicant tracking, maximizing team productivity.

Consistent evolution.

Drive continuous improvement in your hiring process with actionable insights and feedback mechanisms.

Experience the pinnacle of an all-in-one hiring platform, where data becomes direction and every decision is backed by science.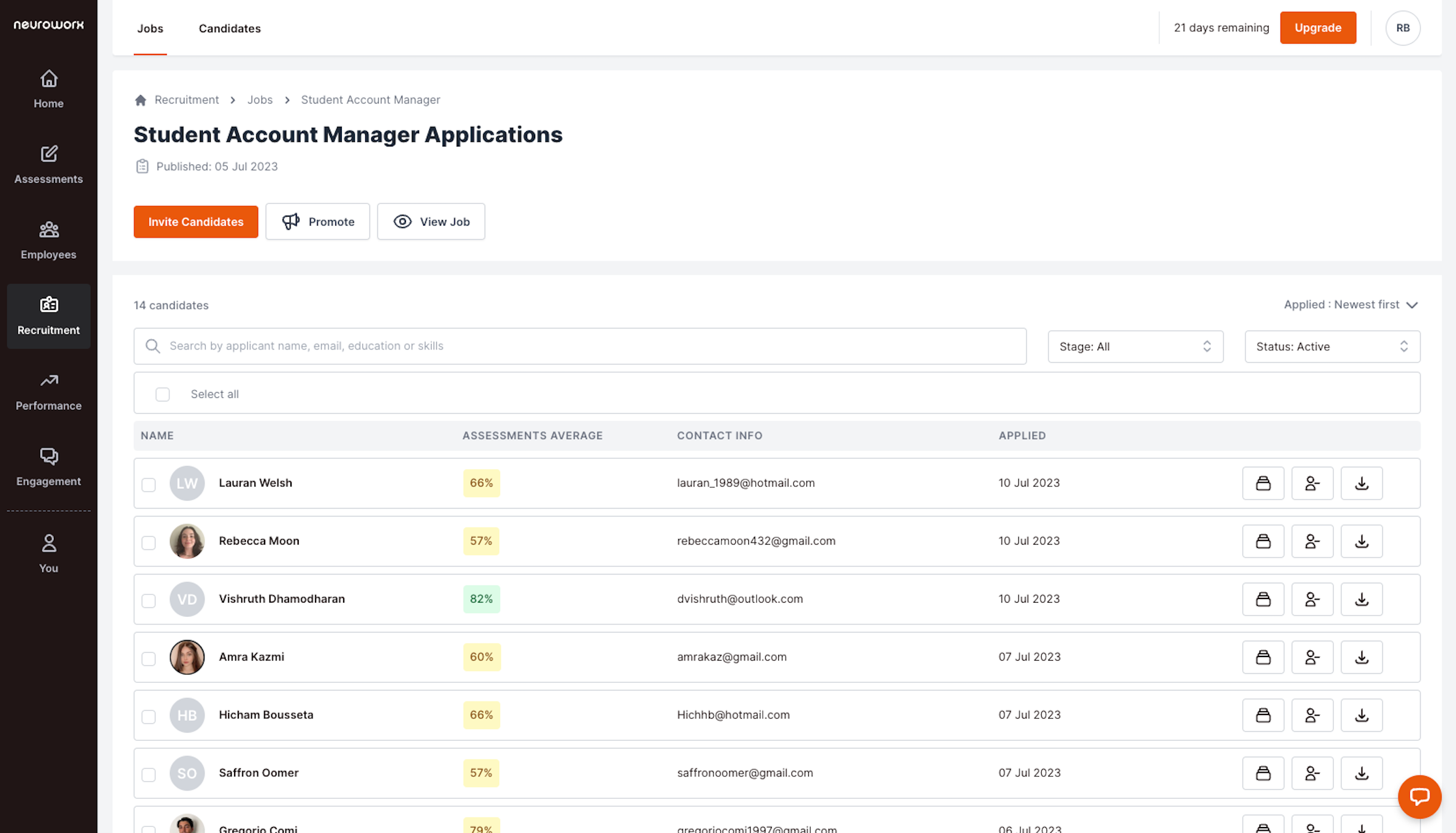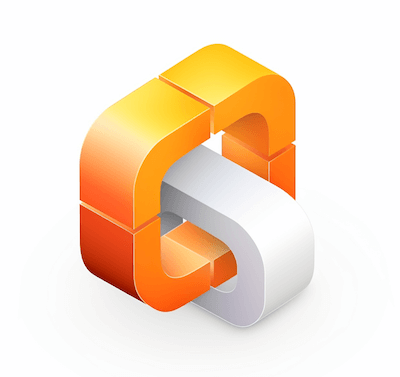 Powerful integrations
Seamlessly incorporate NX Assess into your current systems, benefiting from a broad spectrum of ATS and HRIS integrations.

A world class support and success team
You'll receive a response from our team within 24 hours, Monday – Friday.
Boost your hiring power.
Start using Neuroworx today.
Talk is cheap. We offer a 7-day free trial so you can see our platform for yourselves.
Try for free