How To Hire A Data Engineer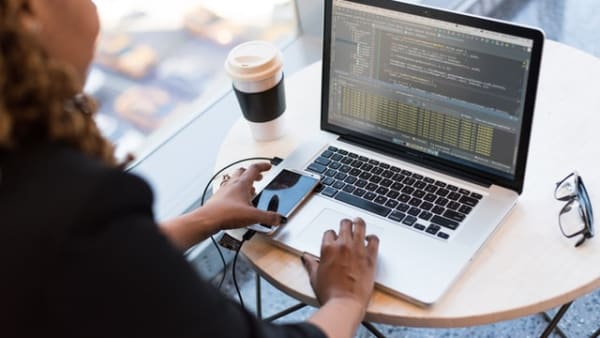 A data engineer is hired to design and build the systems and processes that can effectively collect, store and analyze big data. Data engineers make data more accessible, and provide the infrastructure needed so companies can learn more about their data, and make changes that have the power to optimize their business.
Data engineers can work across a huge variety of industries and sectors. Thanks to their work collecting and storing data, data scientists or business analysts can then take the data and interpret it to make better decisions on behalf of their business, or the audiences they're serving.
Hiring the right data engineer is crucial. The following article will help you get under the skin of the role and look at the different abilities, skills and soft skills you should assess to learn more about prospective candidates and ultimately, hire the best person or people possible for the role.
What should a data engineer be able to do?
First and foremost, a data engineer needs to have proven experience working with data.
Their main role will be to construct the systems or processes needed to best collect, house and interpret data. In order to do this, they'll need to work towards an agreed set of objectives so they know how to best go about their daily tasks.
The day-to-day requirements of the job will depend on the specificity of the role and even the size of the project or company.
But a data engineer should expect to be asked to: find and collect the data required to answer business objectives, build and test pipelines, work with other members of the team to make the data usable and understandable, and create any necessary systems to ensure data can be used more effectively.
A certain amount of industry knowledge is also required, as data engineers need to ensure compliance with any rules and regulations, laws or security policies. While much of this can be learned, candidates with prior knowledge would certainly have an advantage.
Data engineers need to have a unique combination of skills; the ability to work autonomously to collect information, while also being effective communicators who can share findings with other members of the team — many of whom will be unfamiliar with certain processes and terminology.
Skills to look for in a data engineer
There are many different skills that can help a data engineer build a successful career. We recommend trying to assess the following as a starting point:
Coding: coding proficiency is essential, and data engineers will need to have a proven ability to work with coding languages such as SQL, NoSQL, Python or Java.
Knowledge of operating systems: data engineers need to have a strong and detailed knowledge of a variety of operating systems in order to perform their job effectively. These can include, but are not limited to, Microsoft Windows, Apple macOS, Linux, Solaris and UNIX.
Communication: data engineers will need to communicate their findings and strategies with various people across the organization; from data scientists to those that may have little understanding of the importance of data — which means strong communication skills are essential.
Cloud computing: many companies will use cloud computing and/or storage. Candidates with proven experience in these areas should be able to pick up the daily demands of the role quicker.
Proficient with data security: all data engineers should be familiar with data security protocols and best practices. Bigger companies may have specialist teams to protect data security, but it's still important that prospective employees show they understand the importance of security.
Useful abilities for a data engineer
Abilities can be harder to spot on someone's CV, but are essential to assess in order to get a well-rounded picture of a pool of candidates. When looking to hire a data engineer, we recommend using tests or interview questions to look for the following abilities:
Critical thinking: critical thinking is the ability to think clearly and rationally, even in high-pressure situations, and use available information to form a conclusion or an approach. Good data engineers tend to be strong critical thinkers; people who are able to use logic to work through everything from daily tasks to more challenging moments.
Interpersonal skills: data engineers will have to work with all sorts of different people on a daily basis. At the very least, they'll need to be able to be as comfortable sharing their work with their peers as they are with people with limited or non-existent technical knowledge.
Problem solving: as you'd expect in the fast-paced world of data, problem solving is a necessary skill. Good data engineers will be able to spot problems and think calmly about solutions that will mitigate big or long-term problems for the company or team.
Innovation: keeping on top of emerging trends and industry best practice is essential for those that want to be successful data engineers.
Error checking: a strong data engineer will have an eye for detail and be able to spot inaccuracies or problems before they turn into anything serious.
Which soft skills tests could I use to hire a data engineer?
Soft skills are really important, yet many recruiters or hiring managers neglect to assess them as part of the recruitment process. When hiring a data engineer, think about using any of the following soft skills tests to strengthen your recruitment process:
Interpersonal skills: an interpersonal skills test can help you dig deeper into candidates' skills in managing, interacting with, and working alongside others.
Communication skills: communication is all about how well you share and receive information with others. Essential for most roles, strong communication skills are particularly important in roles like data engineering when someone may have to explain quite complex or technical information.
Problem solving: this test examines how well someone can solve problems under pressure — an essential skill for a data engineer.
Project management: this test will give you greater insight into how well candidates can manage a project from start to finish.
Which technical or aptitude tests could I use to hire a data engineer?
You could use any of the following aptitude or technical tests to ensure you're making the right hiring decisions for a data engineering vacancy:
Coding: setting a coding test in the code language you need your data engineer(s) to use is imperative if you want to ensure they have the relevant skills and experience to deal with the fundamentals of the role. The most popular coding languages are Python, SQL and Java
Critical thinking: assess how well your candidates can analyze information, often limited, to come up with a logical conclusion or action plan in this useful test.
Situational judgement: situational judgement tests can be tailored to the role you're hiring for and are a great way to see how candidates react to hypothetical workplace challenges and scenarios. If you're looking for a certain type of personality or team fit, a test such as this can help you find the right candidate.
Error checking test: using data sets or passages of text, this test assesses how strong a candidate is at spotting errors or inaccuracies under tight time pressure.
Our recommended test battery for a data engineer
Any of our recommended tests will help support the data engineer hiring process, but for the ultimate test battery we'd recommend:
Coding: fundamentally, it's essential that any data engineer you hire is a competent coder who has proven experience and knowledge in the coding language your company uses, such as SQL, Python or Java.
Problem solving: data engineers need to be strong problem solvers to cope with the daily demands of the role. Testing can help you identify individuals' strengths and weaknesses in this area.
Communication skills: data engineers need to be able to effectively communicate their work not just with their peers, but with people who don't have the same level of technical knowledge or understanding.
Find more information on how to hire a data engineer on our data engineer test page.