Performance Management
Take employee performance to another level
Try for free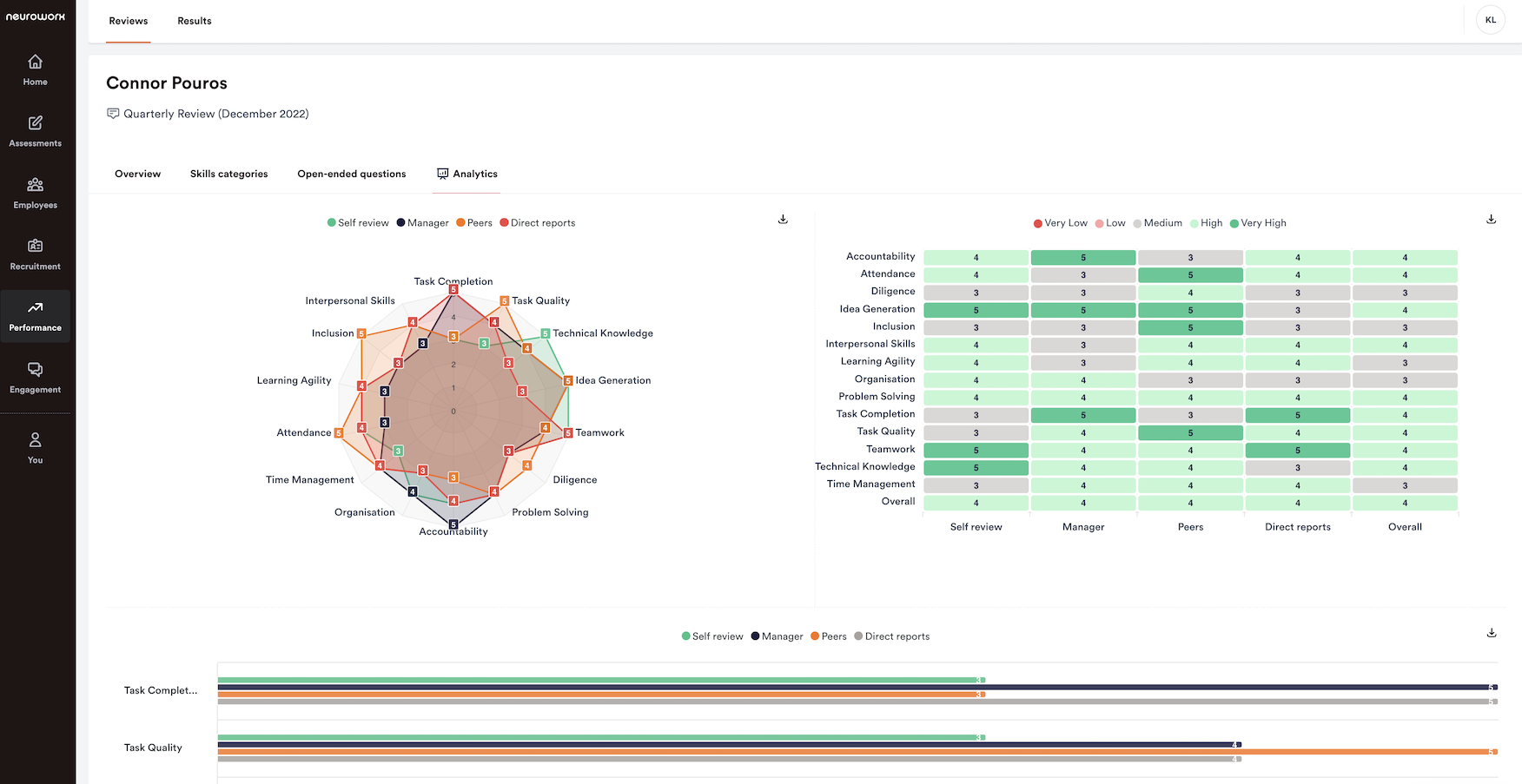 MANAGE
Easily create a review process
With our template reviews setting up your company's 360 degree system, it's simple and easy to get started.
UNBIASED
Reveal true performance
Provide employees and managers fair, informative and comprehensive feedback from all of the team.
AUTOMATE
Repeat each performance cycle
Make performance management simple with automated reviews, reminders and collection with Neuroworx's performance management tool.
TRACK
Provide visibility and feedback
Let employee development be transparent with tracking of performance against a range of targets. If these are linked to bonuses, payments can automatically be made through our payroll system.

Every plan

includes

All you need to start building your dream teams today.
Recruit

Use data to find talent that nobody else can see

Assess

AI assessments for better talent acquisition

Manage

Manage workflows and automate repetitive tasks

Develop

Take your employees to another level

Engage

Create an environment where your people flourish

Integrate

An all-in-one solution ready to be used
Ready to try Neuroworx?
Start building your dream team
Try for free