10 Effective Ways to Improve Candidate Experience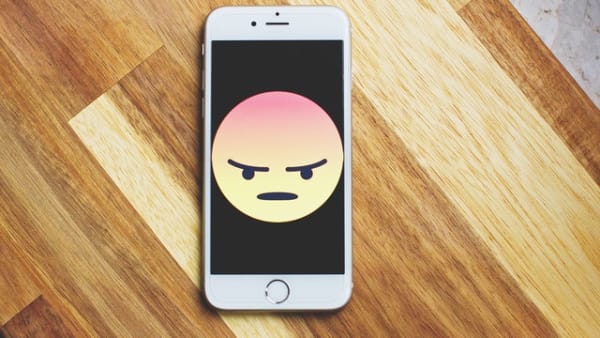 It's often easy to get carried away and forget that hiring is a two-way street. As important as it is to attract the best talent to your own hiring needs, it's equally important to be able to provide a positive experience to all applicants and candidates.
A long-term strategy, no doubt, since it can strengthen your brand and the overall impression future candidates have when it comes to your company.
10 Effective Ways to Improve Candidate Experience
Candidate experience starts immediately. You don't have to wait for someone to apply for a role. It begins with posting a job ad and carries through the whole application and recruitment process.
Companies need to be able to provide a professional and refined journey for everyone interacting with the ad and the company itself, as well as applying for the role.
Think of it this way: the easier it is for candidates to interact with and understand your point of view, the easier it will be to attract top talent.
Being clear and to the point is vital. This will allow the hiring process to go much more smoothly.
Below are ten methods you can use to improve a candidate's experience.
How to Improve the Candidate Journey
1) Be clear about your hiring needs
As a company, you need to be very clear about what you are looking for. Within the company, first discuss your requirements for the role and the new hire. Then include this in a thorough and detailed job and candidate description.
Review and confirm within the company before advertising, since you don't want to be making changes after you have initially posted the ad.
2) Include thorough and job-specific details
Forget being vague and avoid generic skills at all costs. Be as specific as you can if you want to attract the most suitable candidates for your role. Go in-depth with particular skills, knowledge, and experience.
Be very clear about minimum requirements, as this will not only save you time sifting through applications from unqualified applicants but also help candidates understand whether or not they are suitable.
3) Reply to all applicants (don't ghost them)
There is nothing that people hate more than having to guess. Getting the silent treatment will quickly make the candidates create negative associations with your company.
Set up automated email responses to send out to all applicants. Make sure you follow up with successful applicants.
To create a truly significant impact even for unsuccessful applicants, avoid generic 'we're sorry to inform you' emails and instead take a more personal approach.
4) Perfect your interview process
Job interviews are daunting and as an employer, it's your job to be thorough, clear and professional even before you've made the hire.
Be very clear and straightforward when arranging the interview process. Make sure your candidates understand all requirements to allow them to prepare accordingly.
5) Get feedback
If you want to grow and improve as an employer, don't be hesitant about collecting feedback from all applicants. For example, create an email inviting applicants to fill out a questionnaire regarding the application process.
6) Use automation
Automation is a great way to improve your candidate experience without having to sacrifice your productivity or time. Below are some of the ways you could consider introducing automation for a better candidate experience:
Application email receipts. Automatically sending email receipts to candidates is a simple yet effective way to acknowledge their application and effort.
Rejection emails. Have you ever ghosted a candidate? Don't. Consider that 72% of job seekers report sharing their negative candidate experiences online.
Email templates. Emails take time to write – so why not have some templates prewritten? Of course, they will occasionally need editing, but it could save you time in the long term. Hiring emails can be personalized if you're using an ATS or CRM system that connects to your database of applicants.
7) Streamline the process
Why not streamline your hiring with a platform that offers an all-in-one solution for recruitment. These days, HR and recruitment tools will offer an improved candidate experience platform as part of their package, with different options for start-ups, SMEs and larger businesses.
8) Digital signatures
If any part of your hiring process involves signing a piece of paper, you can definitely mark down your candidate experience scores.
Why? Well, to make a candidate experience flawless you shouldn't expect a new hire to have to print or post back contracts and paperwork. It's also a lot more sustainable if you go paperless.
We live in a world where there is enough technology and tools to remove the need to print paper and sign contracts. Tools like Eversign and HelloSign make this possible.
9) Get creative
Being creative can make your brand stand out from the competition, and in turn attract more top talent to your business if your previous applicants rave about your hiring process.
One way in which you could explore creative experiences is to introduce gamification into your recruitment process. Gamification allows you to get creative with your hiring by turning ordinarily mundane skill tests into fun gaming experiences.
10) Remove bias
Discrimination and hiring bias are important topics. Creating a fair hiring process where candidates do not experience bias or discrimination is something you need to build deep into your process, as there is little room for error.
Types of bias to look out for (and how to remove) include:
Ageism. Aim to hire based on skill, not experience.
Unconscious bias. Try blind hiring and pre-screening tests.
Gender role stereotypes. Use a gender decoder tool to make your job roles gender neutral.