Goals & OKRs - Coming Soon
Keep employees on track with flexible targets
Try for free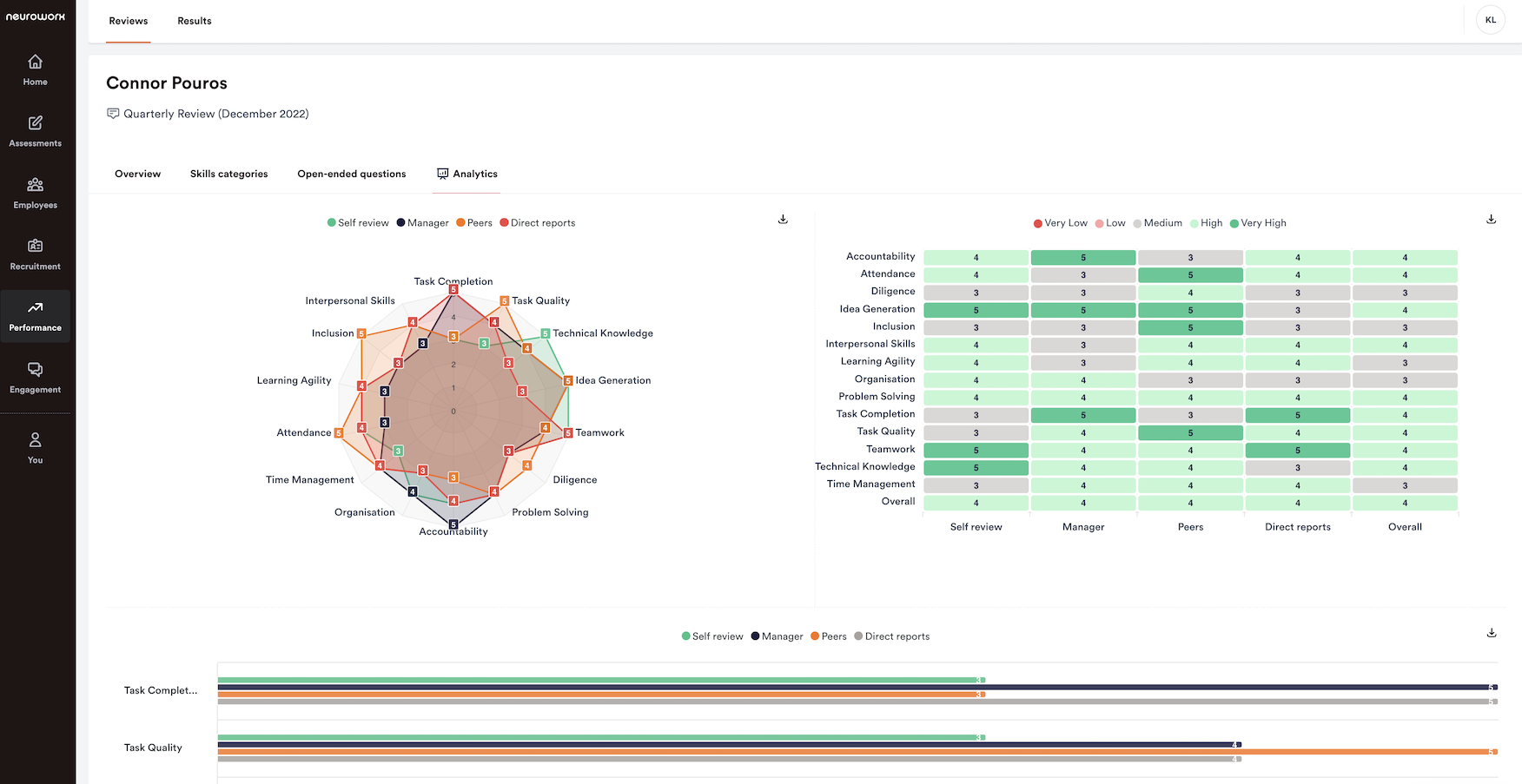 GOALS
Set goals for your employees
With our templates and goal creation tools, you can easily set goals for your team.
TRACK
Automatically updating performance
Our goal tracking tool is constantly updating, so you and the team can see how they're performing.
SUPPORT
See current performance at any point
With our goal tracking, you'll instantly be able to see who's ahead and who's behind their targets, so you can provide support where needed.
MONITOR
Assess performance against goals
Learn how employees performed against specific goals and adapt to improve performance over time.

Every plan

includes

All you need to start building your dream teams today.
Recruit

Use data to find talent that nobody else can see

Assess

AI assessments for better talent acquisition

Manage

Manage workflows and automate repetitive tasks

Develop

Take your employees to another level

Engage

Create an environment where your people flourish

Integrate

An all-in-one solution ready to be used
Boost your hiring power.
Start using Neuroworx today.
Talk is cheap. We offer a 7-day free trial so you can see our platform for yourselves.
Try for free