Engage
Create an environment where your people flourish
Try for free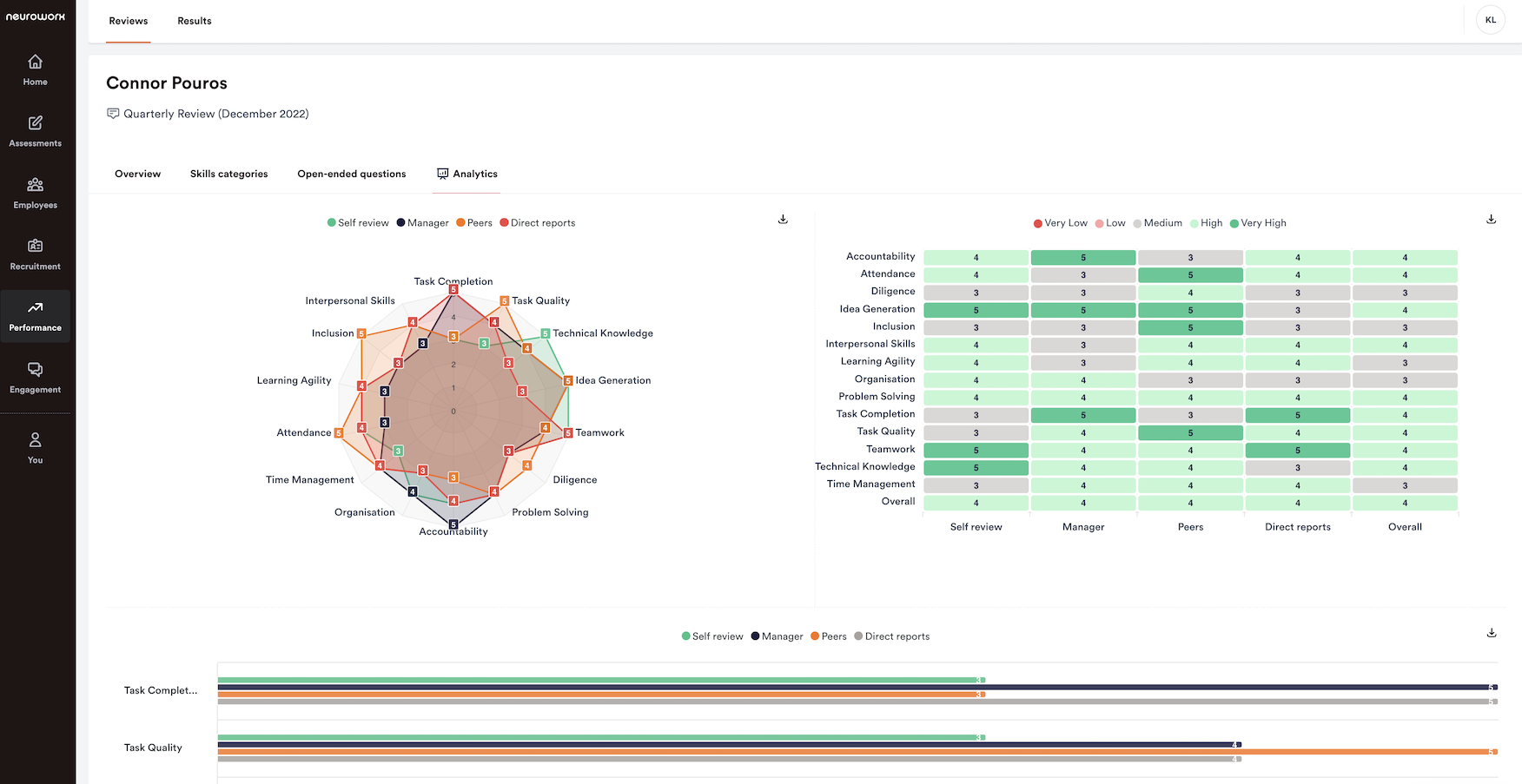 EMPLOYEE SATISFACTION
Engage with your employees
Create feedback loops and cultivate an honest environment where your employee feedback is actioned.
EMPLOYEE WELLBEING
Look after your people
We provide all the tools you need to truly understand your employees and their levels of wellbeing.
EMPOWERING TEAMS
Give your team a voice
Our wellbeing questionnaires provide an opportunity for your employees to provide feedback, make suggestions and outline how to make the company a better place.
TRACKING PROGRESS
View trends over time
It's not enough to engage employees once, you need to be constantly doing this over time and tracking trends to ensure you're creating the perfect environment.

Every plan

includes

All you need to start building your dream teams today.
Recruit

Use data to find talent that nobody else can see

Assess

AI assessments for better talent acquisition

Manage

Manage workflows and automate repetitive tasks

Develop

Take your employees to another level

Engage

Create an environment where your people flourish

Integrate

An all-in-one solution ready to be used
Ready to try Neuroworx?
Start building your dream team
Try for free