Attendance Tracking
See your team's working hours, increase productivity, and reduce absenteeism
Try for free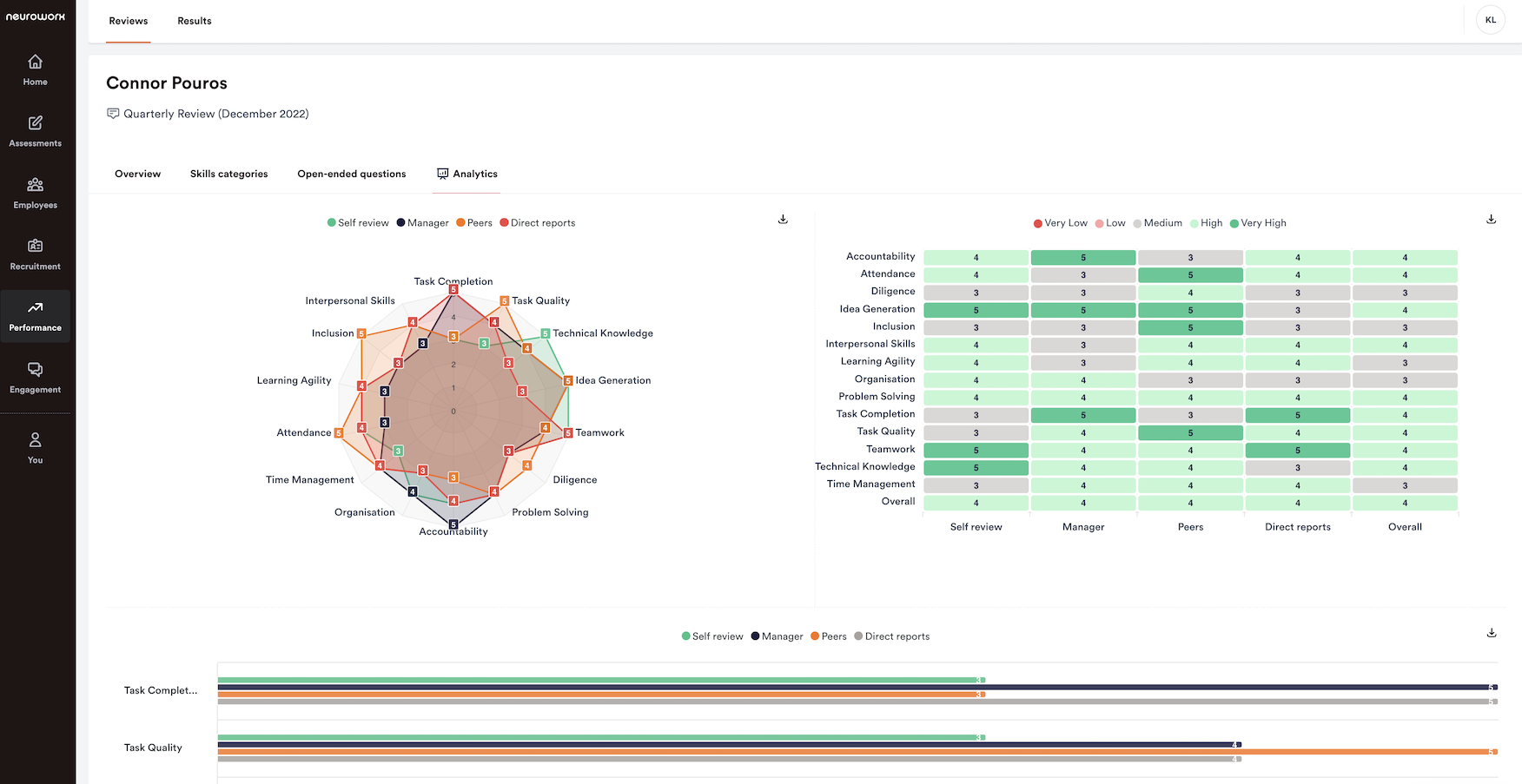 AUTOMATE
Track attendance automatically
With our range of time tracking tools and checks, your employees will be able to track their time simply so they can focus on more important tasks.
LEGAL
Legal compliance
With employees recording their time and managers reviewing them, you can feel assured that all reports are legally compliant.
REPORTING
Gain full visibility
Neuroworx records all hours in one central location. This allows employees and managers alike to have full visibility of hours worked.
CALCULATED
Linked to payroll
For roles which have time-based remuneration, picked can calculate salaries and overtime based on working hour schedules. This can be fed in directly into your payroll too.

Every plan

includes

All you need to start building your dream teams today.
Recruit

Use data to find talent that nobody else can see

Assess

AI assessments for better talent acquisition

Manage

Manage workflows and automate repetitive tasks

Develop

Take your employees to another level

Engage

Create an environment where your people flourish

Integrate

An all-in-one solution ready to be used
Ready to try Neuroworx?
Start building your dream team
Try for free